Porsche 911 3.0 L RSR Prototype 1973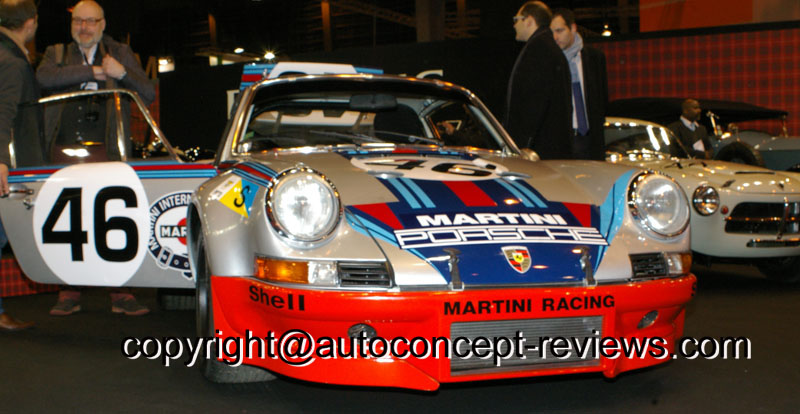 The Porsche Racing Department built eight 2.8 RSR factory prototypes. Each car was given the nonnenclature R1 through R8 all of which were finished in hand-painted iconic Martini Racing Team livery. This particular car R7 exhibited by Fiskens at the 2015 Retromobile in Paris had a short but distinguished racing career when owned and raced by the Porsche Factory Racing Team.
The Porsche 3.0 L RSR 'R7' prototype was developed by the factory in its work to develop the racing career of the Porsche 911 2.8 RSR extended from homologated Porsche 911 RS 2.7L.
During the 1973 season 'R7' competed in the 1000 km Spa, 1000 km Nurburgring and Le Mans 24 Hours. It finished fourth overall at Le Mans.
Porsche 911 3.0 L RSR Prototype 1973 : Wallpapers
Porsche 911 3.0 L RSR Prototype 1973 : Related reviews