Rolls Royce 40/50 HP Silver Ghost AX201 1907
In 1906 Charles Rolls and Henry Royce joined force to start the Rolls Royce Company with the purpose of producing prestige cars. At the time, automobile was a quite expensive transport solution and the manufacturers had better aim their products at the wealthy few.
A six cylinder engine was developed with 7.036 cc capacity. The engine was made of two blocks of three cylinders with a common crankcase and a crankshaft on seven bearings. Side valves were preferred for less noise. The engine is designed for a minimum vibration.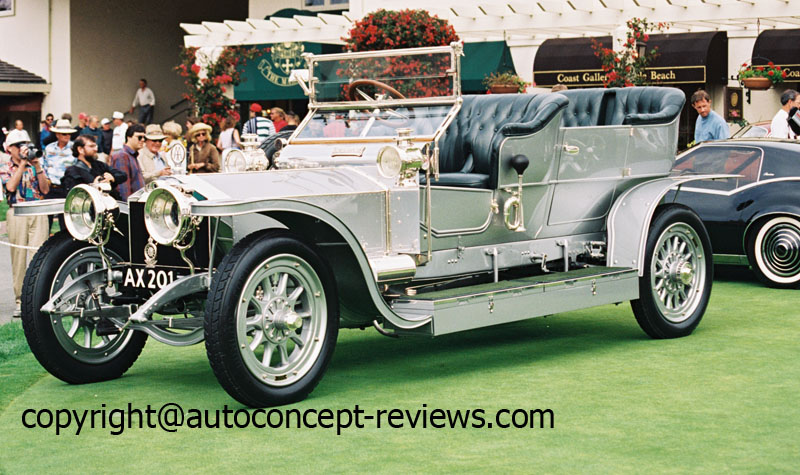 Claude Johnson, the engineer who was involved in the car development decided to select one production model and use it as a demonstrator to prepare visibility on the company's product. The chassis was sent to Barker coachbuilder for a "Roi des Belges" body style. That means that there are doors only for the rear passenger compartment. The car with AX201 registration was submitted to intense use for several thousand miles around Great Britain. The testing demonstration was intended at proving the reliability of the luxury car. The body was finished in silver colour and the car soon gained the designation of Silver Ghost.
The Rolls Royce 40/50 HP was produced between 1907 and 1925.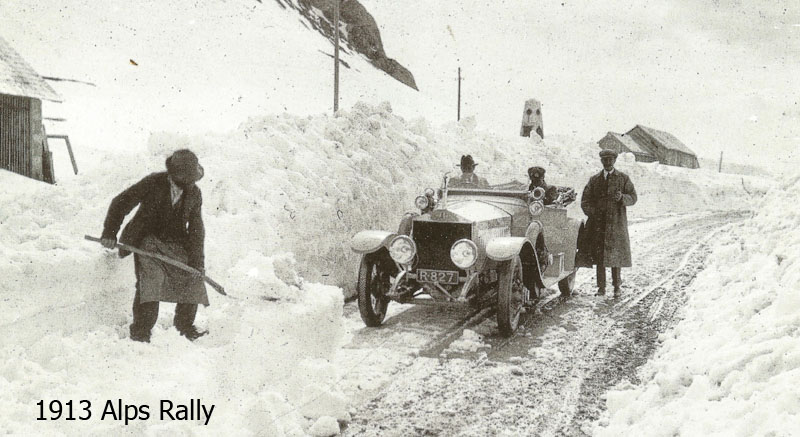 The Rolls Royce 40/50 HP was eventually entered in racing events like the 2013 Austrian Alps Rally where private driver Radley entered his car with success alongside three other Rolls Royce.
At 2011 Pebble Beach Gooding Auction Sale, a 1909 Rolls Royce 40/50 HP with silver colour Baker "Roi des Belges" coachwork was sold for 825.000 US$. The car had 7.248cc 6 cylinder engine rated at 50 hp for 1.500 rpm.
The Rolls Royce 40/50 HP Silver Ghost AX201 is still the property of Rolls Royce and is exhibited on several occasions; the pictures in this article were taken at the 1994 Pebble Beach Concours d' Elegance.
wallpapers of Rolls Royce 40/50 HP Silver Ghost AX201 1907 (click on image to enlarge)