Porsche 910 1967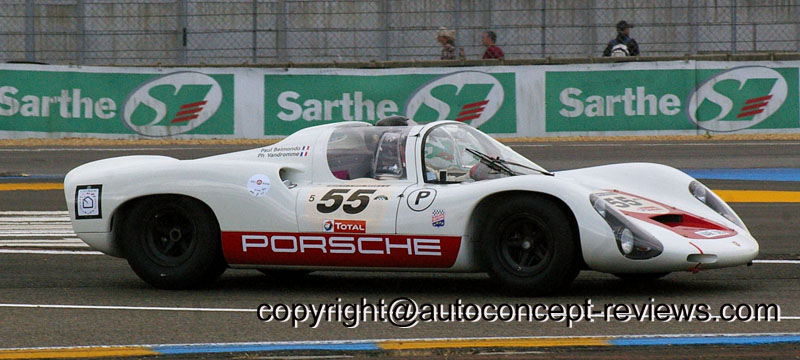 The Porsche 910 was prepared during 1966 as a development of the Porsche 906 intended for hillclimb events as well as long-distance races. The chassis is a multi-tubular unit lighter than the one of the Porsche 906. The front track has been widened. The bodywork is sleeker and lower than the 906. The roof can be removed allowing for the choice between an open car or a coupé. The doors are hinged at their front edge and tilt forward for opening. The rear portion of the body can be pivoted toward the back while allowing full access to the engine and the transmission.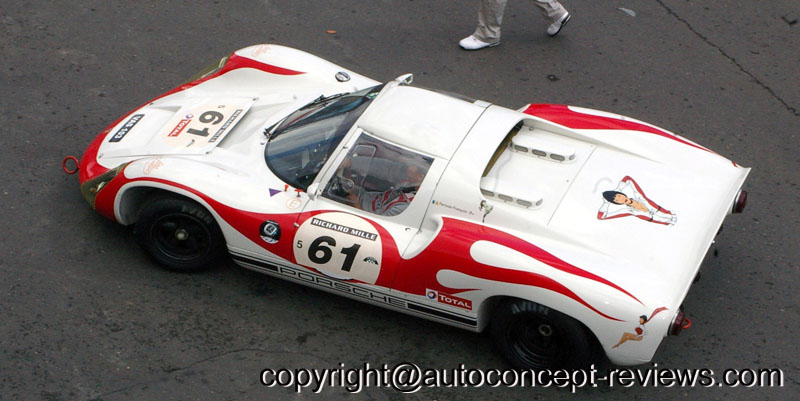 Different engines were propulsing the Porsche 910 according to the competition conditions and the category in which the car was entered. A two litre Type 771 flat eight engine had 1.981 cc capacity and produced 270 hp at 9000 rpm with compression ratio of 10.4:1 was preferred for hillclimb. A two Litre Type 901, flat six engine 1.991 cc producing 220 hp at 8.000 rpm was more usually applied for long distance races. A 2.2 Litre flat eight engine of 2.195 cc producing 270 hp at 8.000 rpm with fuel injection was also used for endurance races.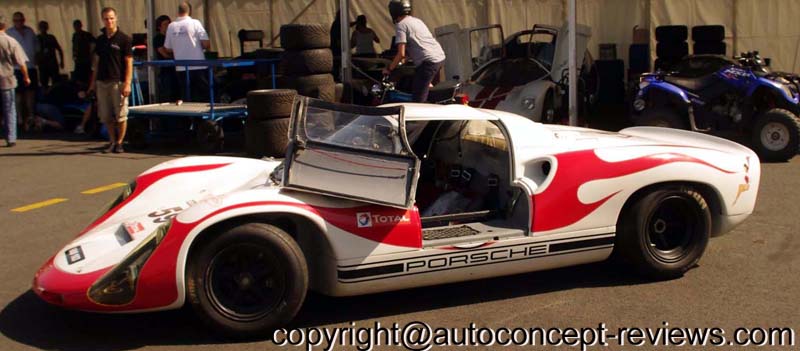 Gerard Mitter has won the 1967 and 1968 European Mountain Championship with the Porsche 910.
Six Porsche 910 were entered for the 1967 Targa Florio and the 1000 km Nurburgring resulting in a 1-2-3 win at Targa Florio and a 1-2-3-4 win at the Nurburgring.
At 1967 24 Hours Daytona Hermann and Siffert finished 4th overall behind larger capacity Ferrari P3 and P4 in a Porsche 910 and were first in the 2000 cc class.
At 1967 12 Hours Sebring Mitter and Patrick finished third overall and Hermann together with Siffert arrived fourth driving Porsche 910 just behind two large capacity Ford Mk IV and Mk II.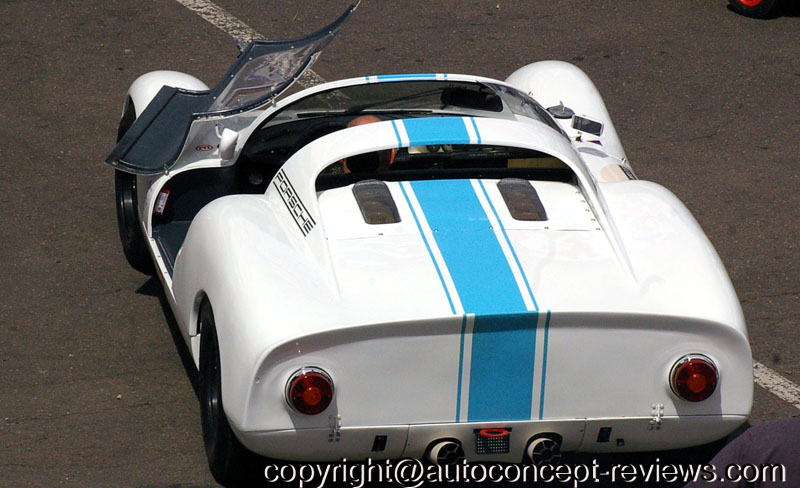 The Porsche 910 also finished second at 1967 Spa or sixth at the 1967 24 Hours Le Mans.
Porsche prepared new car for every works entered automobile and later would sell "used" factory competition car fitted with flat six engine to private drivers or private racing teams.
The factory envolvement with the Porsche 910 ended with the 1967 season as new regulations for 1968 defined engine capacity of 3 Litre. The Porsche 910 continued its racing career under private initiative.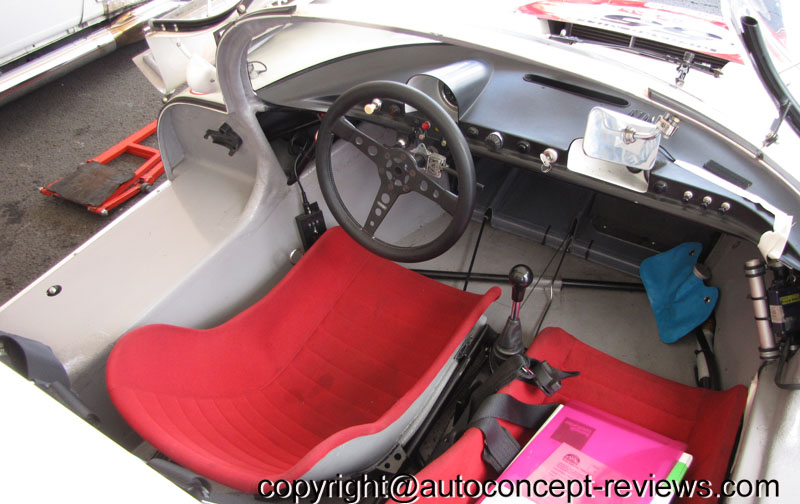 A Porsche 910 2 Litre was sold for US$ 799,000 at a Bonhams Auction at Camel, Quail Lodge & Golf Club, California in 2010. The car is reported Chassis N° 910-026 ex works automobile driven by Gerhard Mitter and Lucien Bianchi at the 1967 Nurburgring 1000 km.
Porsche 910 1967

: Wallpapers