Lola T600 IMSA GTP and FIA Group 6 1981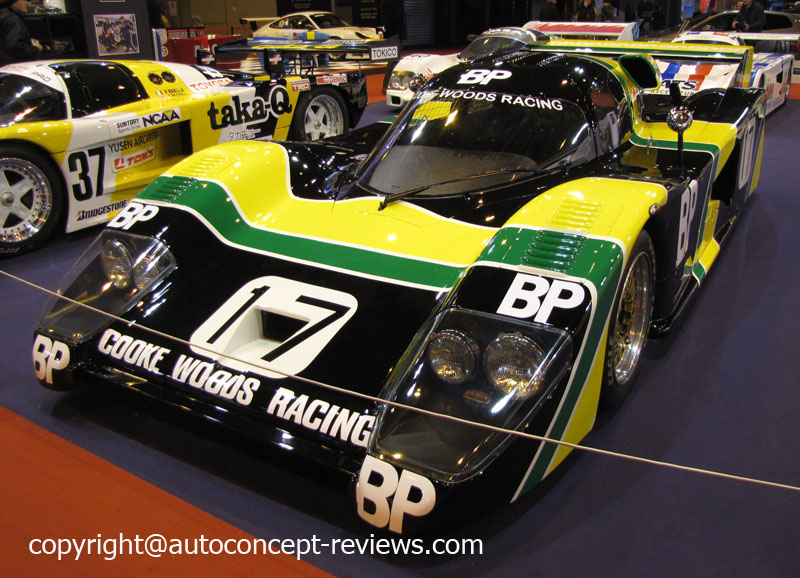 The Lola T600 GTP was designed in 1980 by Eric Broadley with Andrew Thorby while most of the aerodynamics were prepared by French specialist Max Sardou and, according to Lola Cars' founder, significantly adjusted according to design tests at the Imperial College wind tunnel in London.
Eric Broadley was a famous designer and racing car manufacturer ever since 1963 when he prepared the first closed endurance racing car propelled by a large American V8 endine in midship position, that is the original Lola Mk VI GT eventually entered in the Le Mans 24 Hours and sold to John Mecom for its North American racing team.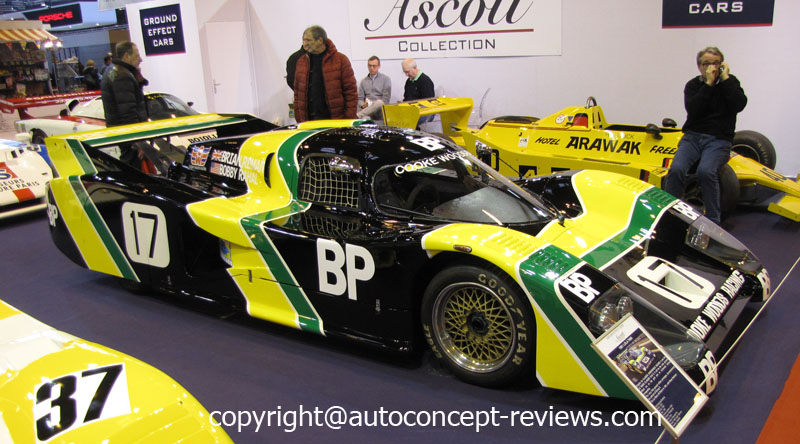 The idea of the Lola T600 resulted from the initiative of successful racing driver Brian Redman on occasion of the publication of new rules for IMSA GTP Endurance racing championship for the 1981 season. This time ground effect body was allowed. Ground effect body means that specially designed under body make it so that air moving below the car would be at low pressure and thus generate downforce at high speed.
Broadley designed the car around twin side-mounted radiators and an aluminium honeycomb monocoque structure while body panels are glass fibre composite . Eight chassis were produced in 1981 for American customers. A few more examples were completed making a total of twelve units were produced.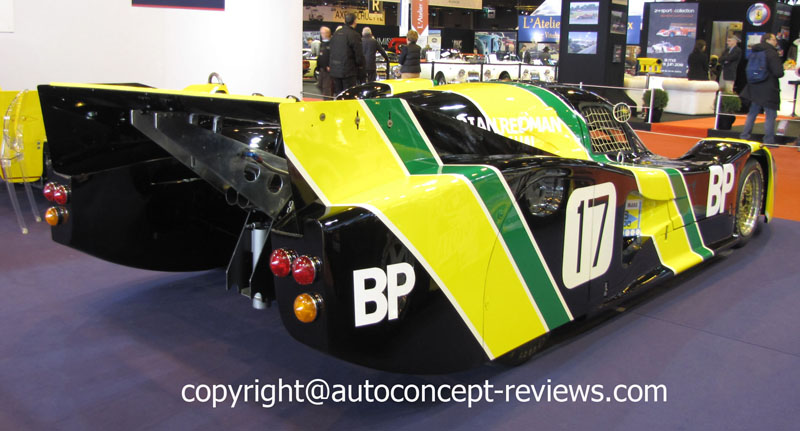 Brian Redman called Carl Haas US distributor for Lola Cars in the USA and convinced Eric Broadley to prepare a new endurance closed car. Ralph Kent Cooke and Roy Woods partnered to buy two cars and contracted Bob Garretson to handle the racing cars program. Brian Redman would be one of the drivers and he was able to gain the 1981 IMSA GTP Championship.
The Lola T600 was originally powered by a 350 cu. inch. (5.735 cc ) Chevrolet V8 prepared by Chaparral to generate more than 600 hp. Other power units were considered like Cosworth 3.3 L DFL (for FIA Group 6 endurance racing) or 3 Litre Porsche turbo engines .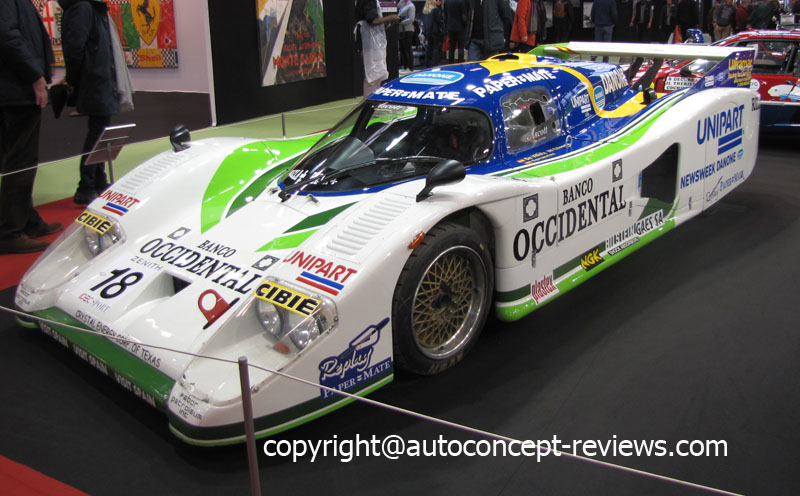 Two Lola T600 were entered for 1981 Le Mans 24 Hours with one N°18 finishing 15th overall (see enclosed photos). Cooke Woods Racing entered N° 17 illustrated here and that was converted to Porsche 3 Litre engine rather the Chevrolet V8; the flat six engine had to be mounted in higher position in order not to obstruct wind tunnel. This assembly required complex modification in the drive train. The car was finished in the paddock due to severe delays and finally did not start the race. The car was later converted back to Chevrolet V8 for the following racing events.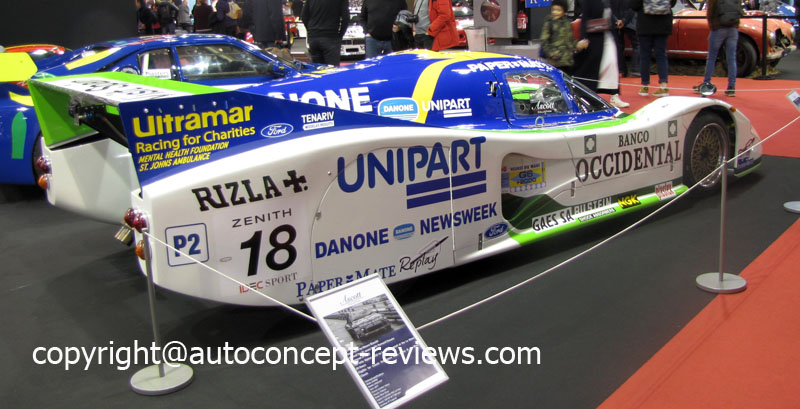 In 1982 several Lola T600 participated in North American endurance events with some success . Chris Cord, Ted Fields John Paul and Interscope Manager Mike Colucci bought Lola T600 and participated with their team in the events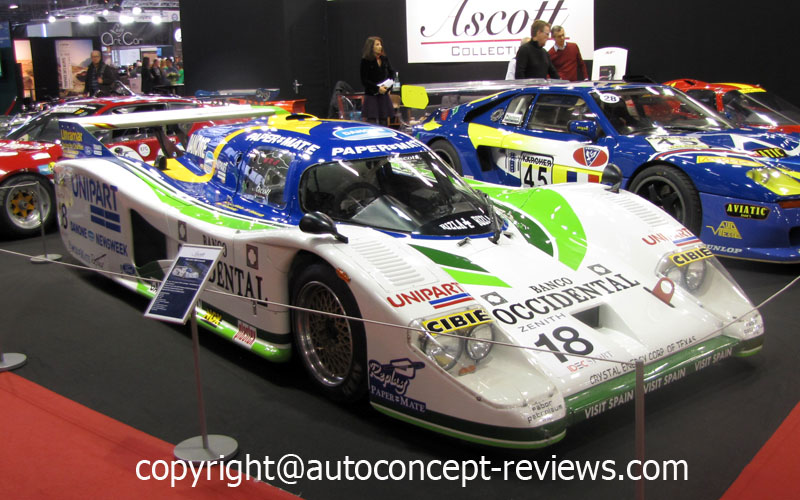 P.Damiens-Source World Sportscars Group C and IMSA from 1982 - Michael Cotton-Aston Publications 1988 - Inside IMSA's Legendary GTP Race Cars J.A. Martin and Michael J. Fuller Motorbooks 1987 - Le Mans 24 Hours 1980 1989 Quentin Spurring - ASCOTT Collection Exhibits Retromobile 2018 and 2019 .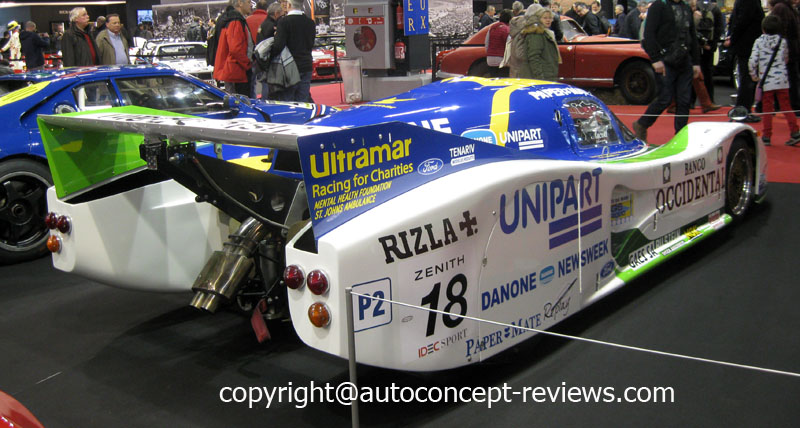 wallpaper for Lola T600 IMSA GTP and FIA Group 6 1981(click on images to enlarge )