Buick Wildcat Coupé and Elektra-X SUV Electric Concept 2022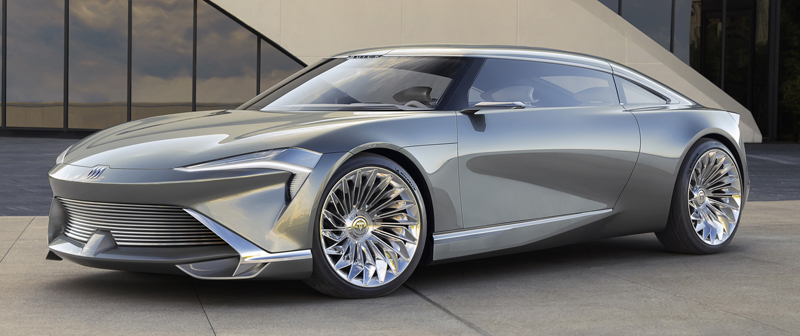 BUICK WILDCAT COUPE ELECTRIC CONCEPT
BUICK WILDCAT COUPE ELECTRIC CONCEPT
DETROIT June 2022 — Buick today unveiled the Wildcat EV concept — an expressive vision of the brand's new design direction as it transitions to an all-electric future.
The Wildcat was developed to convey the all-new design language that will influence Buick production models for the foreseeable future. Buick's new tri-shield logo, mounted prominently on the body front and rear, symbolizes the design transformation and new production models will wear it starting next year.

BUICK WILDCAT COUPE ELECTRIC CONCEPT
"The Wildcat EV concept represents the real design future for the brand," said Sharon Gauci, executive director, global Buick-GMC design. "Buick has always been forward-looking and this expression is a glimpse of where we're going, and the optimism we have for the limitless possibilities of an electric future."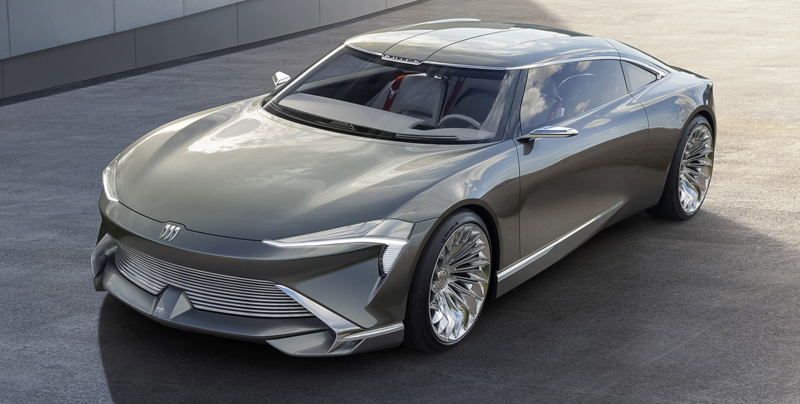 BUICK WILDCAT COUPE ELECTRIC CONCEPT
The Wildcat EV concept also introduces a new, expressive face for Buick, distinguished by a bold, forward-leaning front-end appearance that features a low-mounted, trapezoidal grille. Sharp, high-mounted and horizontal check mark-shaped lighting flanks the vehicle, while the outer edges of the grille house primary lighting. The lighting elements are configured to create a unique welcome choreography when the driver approaches.
BUICK WILDCAT COUPE ELECTRIC CONCEPT
Further, the vehicle — a 2+2 coupe — strikes a powerful, expressive presence, with an all-new, laid-back proportion complemented by a low, wide stance. The windshield wraps around and flows into the side glass, which tapers dramatically with the fast roofline to accentuate the aggressive profile.
BUICK WILDCAT COUPE ELECTRIC CONCEPT
Additional exterior design highlights include:
· Distinctive semi-swing doors for easy entry and exit.
· Unique aluminum trim that appears to flow seamlessly into the interior seat structures.
· Micro-LED lighting technology and thin-beam projector lenses for the front lighting.
· Blade-style taillights embedded in the roof's sail panels, culminating in check mark-style horizontal lamps that echo the front lighting signature.
· An external "state of charge" indicator visible in the exterior hatchback glass.
· Jet Age-inspired 18-spoke "turbine" wheels.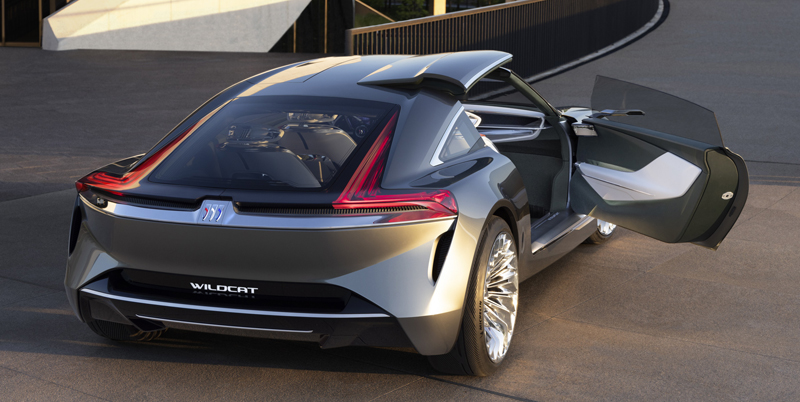 BUICK WILDCAT COUPE ELECTRIC CONCEPT
"The more you look at the Wildcat EV concept, the more the details reveal themselves," said Boniface. "Its timeless proportions acknowledge the brand's rich design legacy, while our latest technology moves you forward."
A blend of modernity and warmth
Inside, the Wildcat EV concept's cabin has an inner glow that is inviting and comforting, all while integrating new technologies designed to make the riding experience more enjoyable.
"It's a space intended to strike an emotional chord," said Therese Pinazzo, Buick exterior and interior design manager. "It is defined by simple, graceful forms that convey balance, harmony and a feeling of warmth."
The 2+2 configuration, delineated by a prominent console that extends from the base of the instrument panel to the rear seating area, uses unique graphic and color contrasts to create the perception of visually floating elements intended to accentuate the cabin's lightweight feel and spaciousness.
Color plays an important role in the warmth and comfort the interior conveys. Legato Green flows through the cabin and is accented with brushed or polished aluminum trim. Lively orange elements, including the seat belts, also add visual distinction.
Additional interior design elements include cockpit-style seats with cantilevered headrests that appear to be floating, and a lightweight, flat-bottom steering wheel.
When it comes to technology integration and infotainment interaction, a sweeping touchs.
BUICK ELEKTRA-X SUV ELECTRIC CONCEPT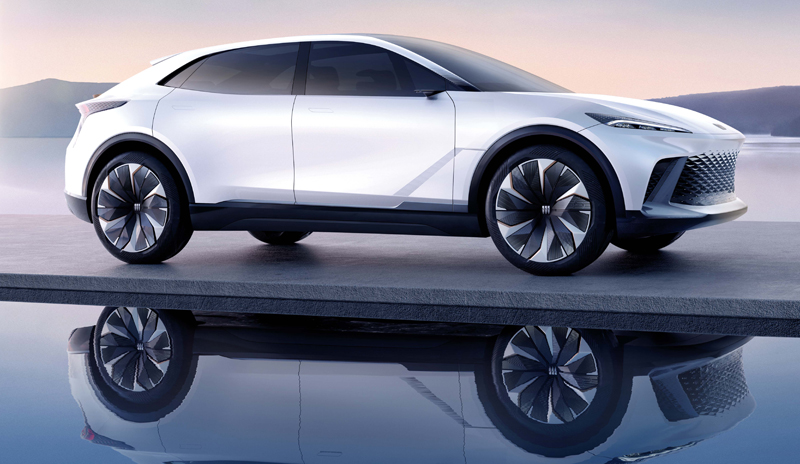 BUICK ELEKTRA-X SUV ELECTRIC CONCEPT
SHANGHAI June 2022 – With a sleek, dynamic and expressive appearance, the Buick Electra-X concept SUV unveiled today in China brings Buick's all-new design language to life and projects the brand's vision for an electric and intelligent future.
Developed by GM's PATAC engineering and design team in Shanghai, backed by the global resources of General Motors, the Electra-X previews the production version of Buick's new generation of electric vehicles in China, underpinned by GM's revolutionary Ultium platform. It is designed to bring a safer, smarter and more captivating EV experience to a new generation of customers.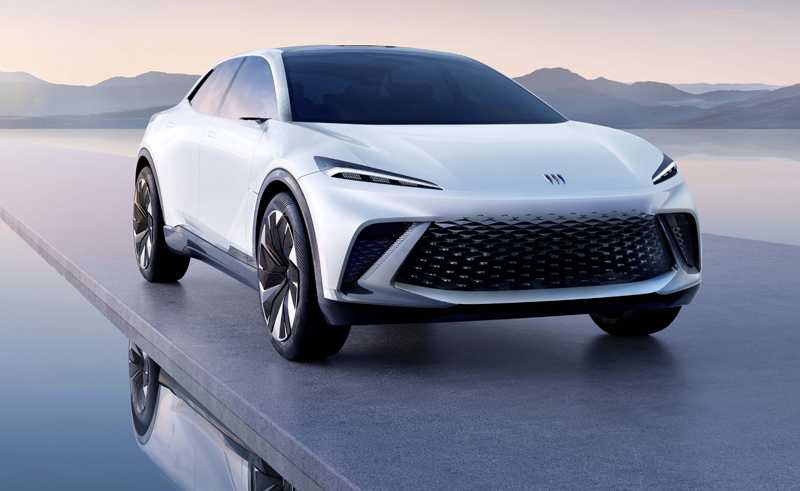 BUICK ELEKTRA-X SUV ELECTRIC CONCEPT
Inspired by the PURE Design philosophy, the Electra-X represents the continued evolution of Buick styling, which will be forward-looking and future-inspired. It has an expressive new face, sleek proportions, sophisticated details and purposeful innovation, that will appear on future Buick products.
"Buick is well known across China for its beautiful styling," said Matt Noone, executive director of SAIC-GM PATAC Design. "The Electra-X will be a significant game-changer for Buick in offering products that are not only electric but also sporty and attractive to younger customers. Many of the design elements from the concept will be applied on future production models."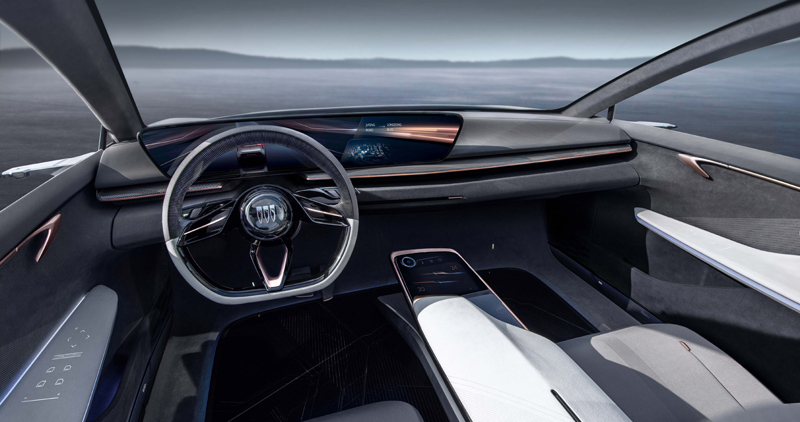 BUICK ELEKTRA-X SUV ELECTRIC CONCEPT
Expressive and Pure Exterior
The exterior of the Electra-X is a modern interpretation of Buick's signature sculpted beauty, leveraging form-based surfacing instead of complex lines. The fluid movement contrasts with tension to provide a sense of motion.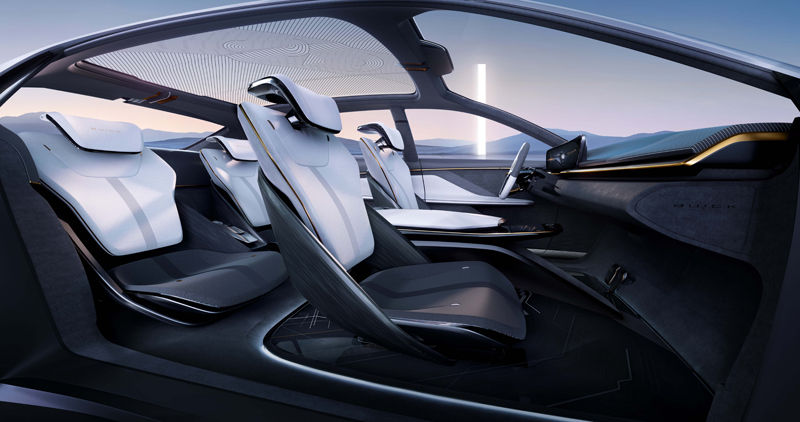 BUICK ELEKTRA-X SUV ELECTRIC CONCEPT
The concept's fresh and youthful expression is accompanied by an all-new aggressive trapezoidal grille that sits within the bold, forward-leaning "shark nose" front end. This distinctive appearance illustrates a strong and confident personality.
Buick's iconic sculpted flying-wing design elements have been reimagined in a futuristic way, featuring the new Buick badge mounted on the front fascia of the vehicle. High-mounted horizontal "check mark" lamps and separate aviation-inspired lamps at the edge of the grille will become new Buick signatures going forward. They support a distinctive welcome lighting animation that greets users when they approach the vehicle.
The four-seat Electra-X offers a coupe-like expression, distinguished by sporty proportions from the side and a low-profile silhouette, further elevating its athletic persona.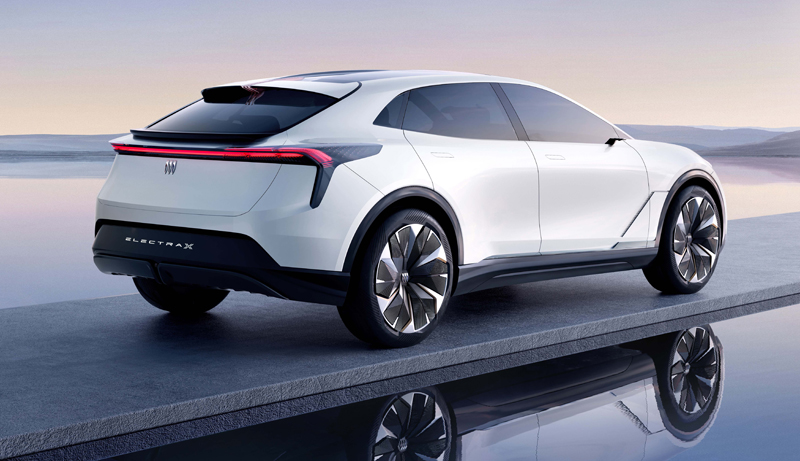 BUICK ELEKTRA-X SUV ELECTRIC CONCEPT
Other design highlights include:
Information projection at the side and rear of the vehicle for added pedestrian protection.
21-inch wheels with an optimal design for improved aerodynamics, improving EV range while heightening the sporty stance.
An alluring Satin White Metallic exterior that shows off the sculptural beau
wallpaper of the
Buick Wildcat Coupé and Elektra-X SUV Electric Concept 2022

(click on image to enlarge)
BUICK WILDCAT COUPE ELECTRIC CONCEPT

BUICL ELEKTRA-X SUV ELECTRIC CONCEPT
Buick Wildcat and Elektra-X Electric Concepts 2022 : Related reviews