Ferrari 212 Coupe Vignale Carrera Panamericana 1951
In 1951 the Carrera Panamericana started in Tuxla Gutierrez on the Mexican-Guatemala border and finishing un the Mexican-American border near El Paso. 97 participants registered for the race while only 35 reached the arrival point. The race was reserved for four seats coupe or sedan with an original non supercharged engine. This year two Ferrari 212 Coupe with Vignale alloy coachwork participated and finished in a one-two final position.
The Ferrari 212 concluded the 1951 Carrera Panamericana in first and second place respectively by Piero Taruffi / Luigi Chinetti and Alberto Ascari / Luigi Villoresi.
Vignale completed some 36 coachwork within the over 80 Ferrari 212 chassis produced.
The chassis of the early Ferrari was typically consisting of a double oval tube frame with double wishbones at the front suspended by a transverse leaf spring and a carefully located live rear axle with semi-elliptical leaf springs. The brakes were Ferrari's large hydraulically actuated drums. The transmission was mounted directly behind the engine and had five forward speeds.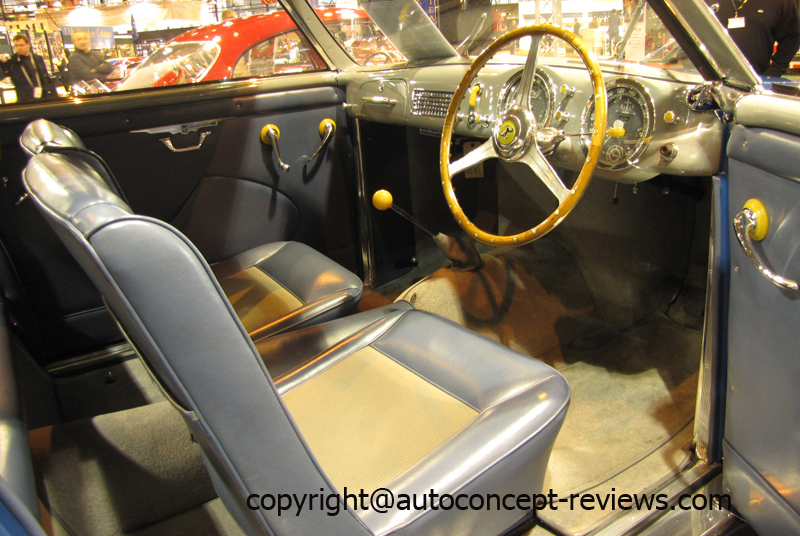 Ferrari's original V12 designed by Gioacchino Colombo was only 1.5 liters, just 125cc per cylinder. Its displacement was first expanded to 1,995cc in the Ferrari 166, then to 2,341cc in the 1950. A further increase in the cylinder bore from 65mm to 68mm brought the individual cylinders to 212cc and the engine's displacement to 2,562cc. The 2,6 Litre Ferrari 212 was launched at the Brussels Motor Show in 1951. The Ferrari 212 received coachwork from Ghia, Vignale, Touring and others .The series consisted of 212 Exports whose chassis numbers had the suffix EL (Export Lungo) and the 212 Inter which carried EU at the end of the chassis number. This stood for Europa .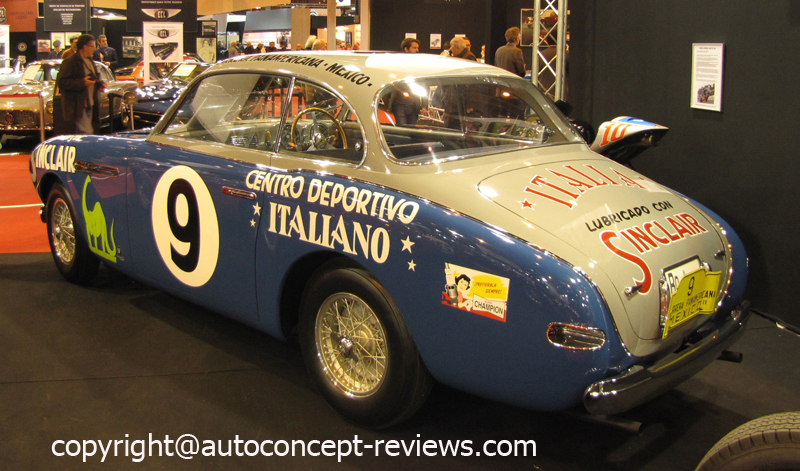 The Ferrari 212 chassis 0161EL, presented here, was fitted with a 2562 ccColombo-designed 60 degree V12 engine developing 160 hp. For racing purpose it had a heavy duty clutch, a five speed manual transmission and a 120 liter fuel tank with twin Fispa fuel pumps. A mechanically identical team car 0171EL was prepared for Piero Taruffi and 1949 Le Mans winner Luigi Chinetti.
This car was exhibited by Steve Tillack at 2016 Retromobile in Paris
Source: Tillack.co.com-RM Auction
wallpaper of the
Ferrari 212 Coupe Vignale Carrera Panamericana 1951

(click on image to enlarge)
Ferrari 212 Coupe Vignale 1951: Related reviews