Delage D6 70 One off Coupe by Figoni fourth overall at Le Mans 24 Hours 1937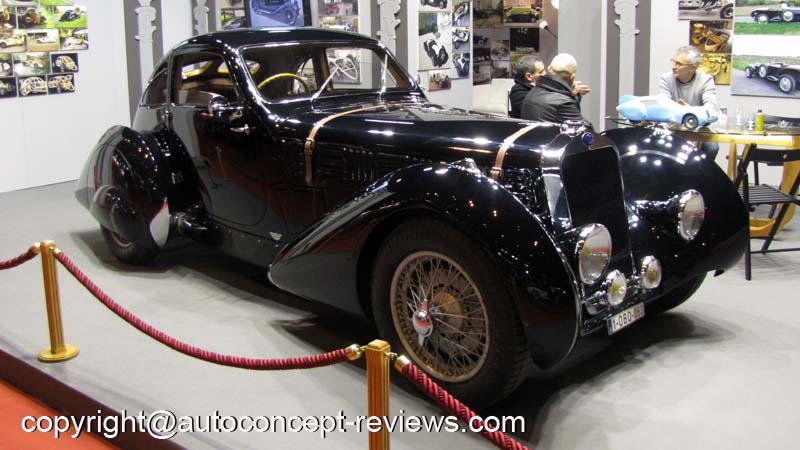 The Delage Company was initiated in 1905 with the Type A, a two-three seats voiturette propulsed by a De Dion Bouton single cylinder engine and a three speed gearbox. Louis Delage was the company founder and had worked for Peugeot before working by himself. The Delage Company became known especially for its successes in different type of racing events. One such example is the 1927 Delage 1500 GP.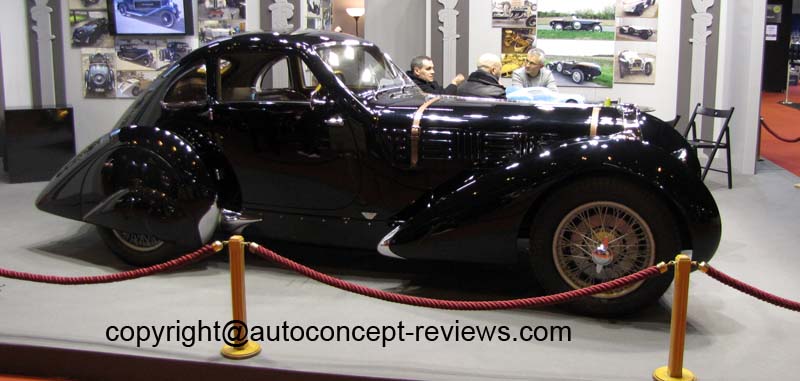 In 1935 Delage entered liquidation and was acquired by Walter Watney. The Delage factory was sold to Charles Weiffenbach in charge of Delahaye at the time. Delahaye and Delage were produced at the same site while several components were shared by both Brands. Louis Delage continued to work for the Delage brand and developed a special streamlined berlinetta with the support of Walter Watney and Charles Weiffenbach. Louis Delage started with a special frame with a straight six 3.0 Litre engine producing.130 bhp at 5100 rpm.
A special one-off streamlined Delage D6 was prepared to enter the 1936 Le Mans 24 H Event.
The race was finally cancelled and the original car served at showroom of the Company.
The car weighed 1250 kg and was announced for a top speed of 160 kph (100mph).
The Delage D6 70 Streamlined Coupe was entered at 1937 Le Mans 24 Hours with Jacques de Valence and Louis Gérard at the wheel. They finished fourth overall and Class 2001-3000 cc winner. They participated again in 1938 but did not finish the event engine head gasket trouble.
The Delage D6 70 streamlined coupe by Figoni underwent a complete reconstruction at Auto Classique Touraine in 2002.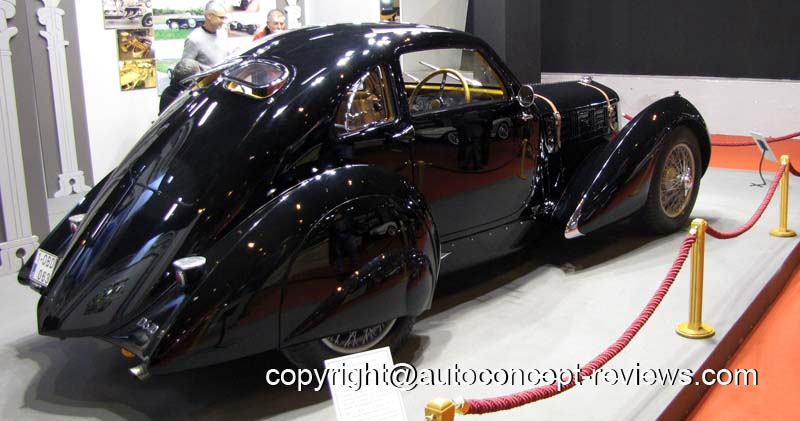 Paul Damiens- Source: Le Mans Official History 1930-39 - Quentin Spurring
Delage Toute l'histoire - E.P.A.1986
Photos autoconcept-reviews.com at Classic Le Mans 2006 and Retromobile 2018
Wallpaper for Delage D6 70 One off Coupe by Figoni fourth overall at Le Mans 24 Hours 1937 (click on images to enlarge)