De Tomaso Vallelunga 1965 1966
Alessandro De Tomaso was born in Argentina in a family of Italian origin. He had left Argentina for Modena in Italy. Alessandro De Tomaso was a racing car driver before arriving in Italy. He was able to race some cars for OSCA sometimes with his wife Coca Cola heiress Isabel Haskell who was also a racing car driver. Together they had won the Index of Performance in the 1958 Sebring Twelve Hours.
Alessandro De Tomaso captured, for OSCA, 10th overall position and 750 cc category victory at 1958 Le Mans 24 Hours with Colin Davies.
Alessandro De Tomaso later founded his own car manufacturing company starting with single seat mid engine cars. After producing various prototypes he prepared the first road car Vallelunga which appeared in 1964. It was a barchetta and in 1965 a coupe version was developed. The coupe De Tomaso Vallelunga was one of the first road legal two seats berlinetta with mid engine propulsion- others are the Rene Bonnet/Matra Djet and the ATS 2500 coupe.
The De Tomaso Vallelunga had a body designed by Trevor Fiore for the Carrozzeria Fissore that completed the first examples with aluminium body. The subsequent fibreglass body examples were manufactured at Carrozzeria Ghia where Alessandro De Tomaso had become president.
The Vallelunga was assembled around a backbone chassis frame and was powered by a 1.5-litre Ford Kent 4-cylinder engine which performed double-duty as a stressed chassis member, a practice becoming accepted in competition car construction of the time but rare within road cars. De Tomaso's long racing experience was also reflected in the design of the Vallelungas running gear, which comprised all-independent suspension by wishbones and coil springs, rack-and-pinion steering and four-wheel Campagnolo disc brakes.

Three "Competizione " called version were equiped with 135 hp powerful 1.6 Litre twin-cam Ford Lotus Cortina and five speed gearbox. As soon as the first Vallelunga examples appeared, the twin-cam option was offered by the factory on demand, and appeared in the sales brochures. About three factory race cars were produced and possibly three aluminium skinned cars left de Tomaso.
Fifty cars were produced including three aluminium bodied prototypes.
Artcurial Auction Sales results show one 1965 Competizione example sold for Euros 292.000 at 2018 Auction Sale during 2018 Retromobile. It is the car illustrated in the pictures exhibited in this article.
Another example completed in 1966 and requiring some adjustments and paintwork was sold for Euros 226.480 at Champs Elysée Auction Sale in June 2015.

De Tomaso Vallelunga Specifications

Engine 1499 cc 4 cyl engine 105 hp at 6000 rpm 17,8 mkg (DIN) at 3600 rpm compression 10,3:1 twin Weber 40 DCOE 2- 4 speed gearbox
2 doors coupe 2 seats berlinetta UnladdenWeight 700 kg- Wheelbase 227,5 cm; lenght 384 cm; width 160 cm; height 108 cm
claimed performances: top speed 206 kph with final ratio 4,125:1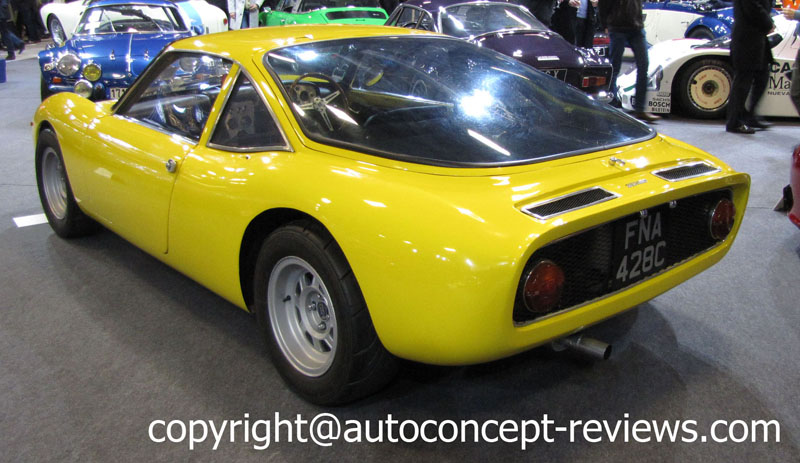 P.Damiens, source Artcurial Archives-Le Mans Official History 1949- 59 -Quentin Spurring- 1967 Revue Automobile
Wallpapers :
De Tomaso Vallelunga 1965 1966

(click on image to enlarge)