Alfa Romeo 6C 2500 SS Competizione Chassis 920. 002 - 1948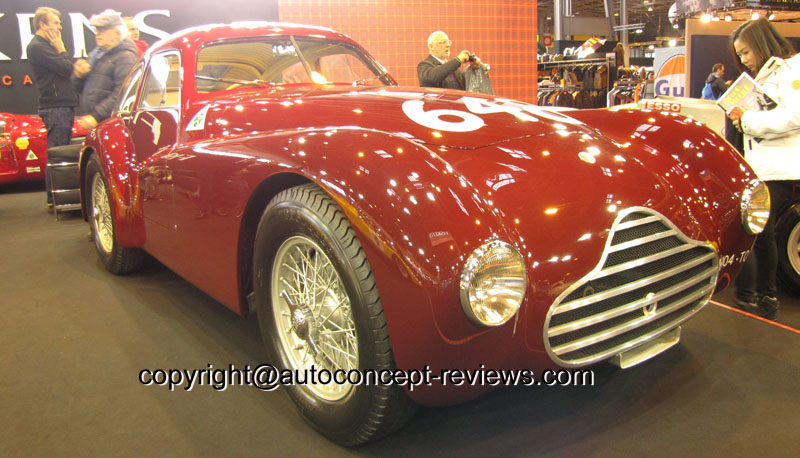 At the end of World War II, Alfa Romeo restarted its activities with a pre-war model, the Alfa Romeo 6C 2500. In 1947 the Mille Miglia (1600 km) event is started again along the roads of Italy. In 1948, a rich Italian industry tycoon and gentleman driver Franco Rol placed an order for a competition version of the Alfa Romeo 6C 2500 SS. In fact three cars will be prepared at Alfa Corse with shortened chassis and a lightweight coupé body. Franco Rol entered his car at 1948 Mille Miglia facing the challenge of three Ferrari 166S Coupé Allemano. Franco Rol finished in third position behind two works Ferrari. The number 648 on the car shown indicates the starting time that is six hour and forty eight minutes. There was 303 cars participating at the event and they started every two minutes.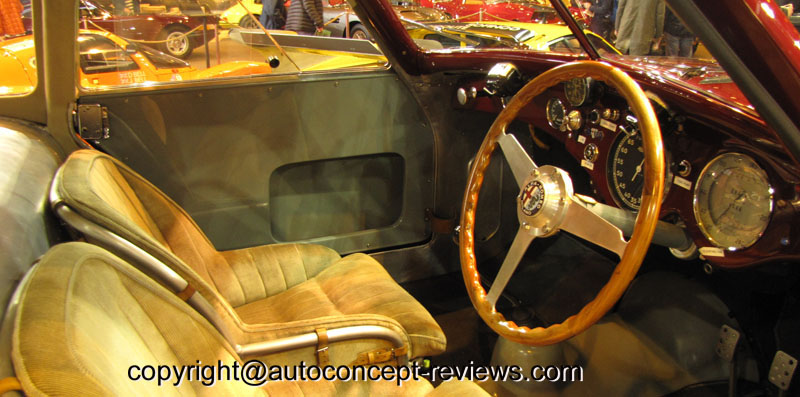 Franco Rol participated in four consecutive Mille Miglia events from 1948 to 1951. He also completed three Targa Florio runs from 1949 to 1951 with significant success, finishing second overall in the 1949 edition, third in 1950 and fifth in 1951. The Chassis 920.002 would be the only example remaining.
The 2.443 cc six cylinder engine has a cast iron block which is topped with a cast aluminium head that allows two overhead camshafts. Three Weber 35 DCO side-draft carburettors complete the unit which produces 145 hp to 160 hp at 5500 rpm.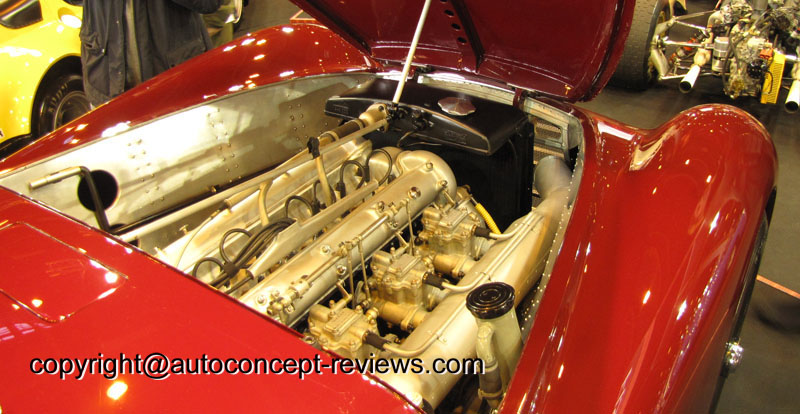 The Alfa Romeo 6C 2500 SS Competizione is fitted with a five speed manual transmission. The car is fitted with four wheel hydraulic drum brakes and independent wishbone front suspension.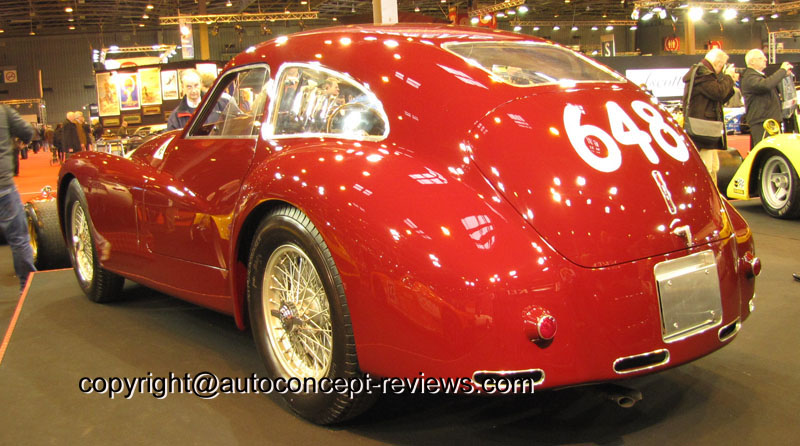 The Alfa Romeo 6C 2500 SS Competizione chassis 002 was exhibited by Fiskens at the 2016 edition of Retromobile in Paris, France and is proposed for sale. The last identified record of an auction sale of the chassis 920. 002 Alfa Romeo 6C 2500 SS Competizione dates back to Gooding & Company at Pebble Beach in 2013 and the car was sold at US $ 4,840,000.
Wallpapers : Alfa Romeo 6C 2500 SS Competizione Chassis 920. 002 - 1948
Related review : Rétromobile 2016